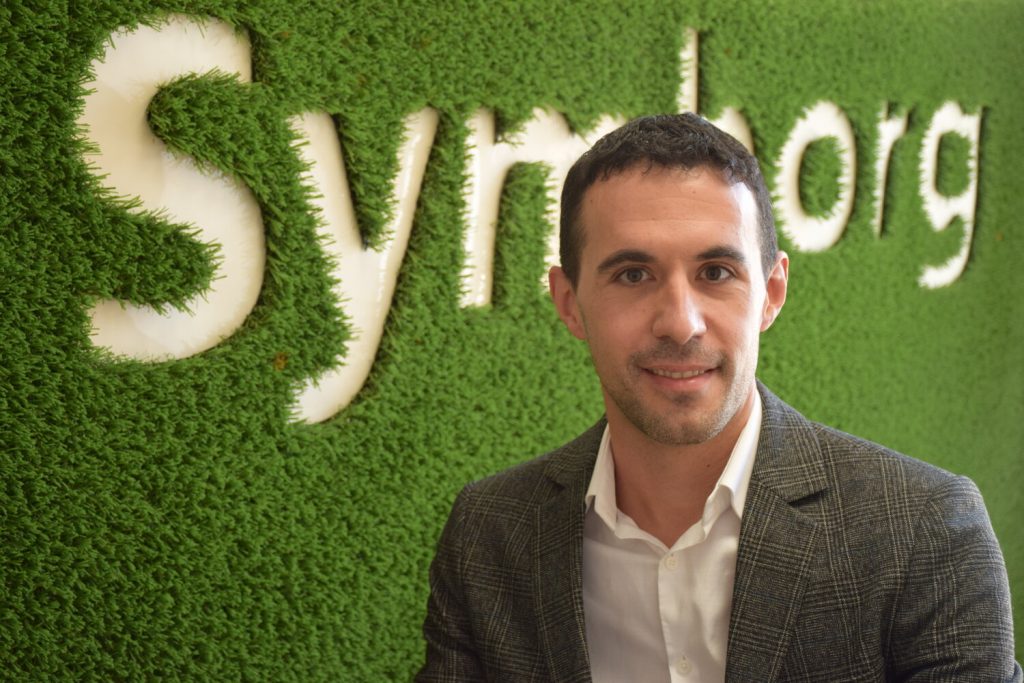 The company reinforces its growth strategy by incorporating as CMO a profile with more than 15 years of experience in the sector.
Symborg, a leading Spanish multinational company in agricultural biotechnology, reinforces its team by hiring Francisco Javier García Domínguez as the new Chief Marketing Officer (CMO). Symborg thus continues with its business development and global expansion strategy. Francisco Javier will be leading the marketing strategy at international level and the product positioning in the more than 50 countries where the company has presence. "It is exciting to join Symborg because of its philosophy and business model, answering farmers' and consumers' needs", says García.
Francisco Javier García has over 15 years of experience as an Agricultural Engineer specialized in plant biotechnology. He has held technical and commercial positions, and led teams in multinational companies in the agrobusiness sector, such as Dow AgroSciences. Recently, he has worked as a Director of Plant Response in Europe, Middle East and Africa.
In the words of Jesús Juárez, founding partner and CEO of Symborg: "Francisco Javier joins a team committed to positioning Symborg among the 10 leading companies in agricultural biotechnology worldwide. We are pleased with this new recruit; we also understand it as a sign of how exciting the project is".
Regarding the challenges of the agricultural sector, Francisco Javier García points out that "the agriculture of the XXI century demands specific answers and solutions to concrete problems. We cannot get stuck in the traditional ways of managing a crop. Agricultural production is no longer just about seeds, agrochemicals and fertilizers. The modernization of agriculture has to face new environmental and social challenges. Sustainability, environmental awareness, profitability for growers and production quality, are requests from society that the industry cannot overlook. In order to satisfy society's needs, agriculture has to transform and innovate in the search for solutions".