Improve the yield of your

rice crop with microorganisms

Maximize the productive potential and quality of your rice crops with selected microorganisms.
Rice is a product in high demand around the world, used in many dishes and recipes in various cultures. In addition, rice is also used in the production of animal feed and in the beer industry.
In this article, we discuss how to take on current challenges in rice production and even how to obtain more productive crops, overcoming environmental issues. Are you ready?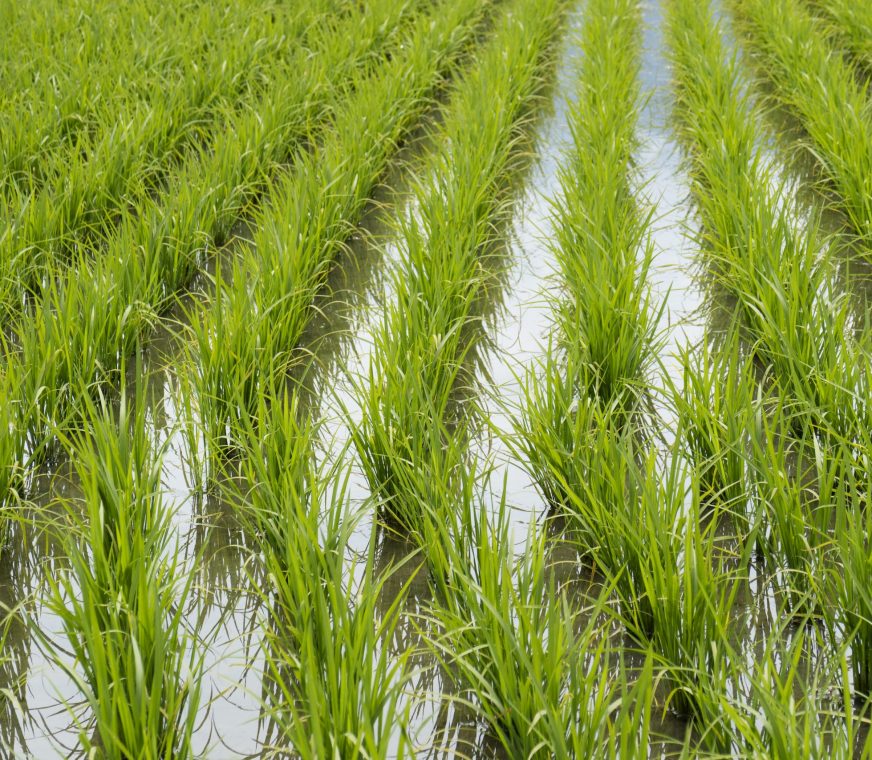 The current context
According to data from the FAO, in 2020 about 168 million hectares of rice were sown worldwide, with a total production of over 500 million tons. If we were to take an X-ray of the world rice industry, the majority of rice crop hectares are in Asia, with China being the largest producer and consumer of rice in the world, followed by India and Indonesia. The three largest exporters of rice, from a financial viewpoint, are India, Thailand and Vietnam. Just these three countries represent about 60% of world rice exports. They are followed by Cambodia, Myanmar and the United States. In Europe, the top five rice-exporting countries are Italy, Spain, Greece, Portugal and France, which represent almost 55% of European exports, but only about 3.75% of world exports. One of the biggest problems facing rice growers is variability in climate, since rice requires large amounts of water and specific humidity conditions for its growth. In addition, there are also problems related to the control of pests and diseases, as well as competition with other crops that also require large amounts of water. However, despite these challenges, rice production continues to be a key sector in world agriculture, and the development of new techniques and technologies to improve efficiency in water use and resistance to biotic and abiotic stress is essential to ensure sustainable, sufficient production of this important food crop. But what solutions do growers have?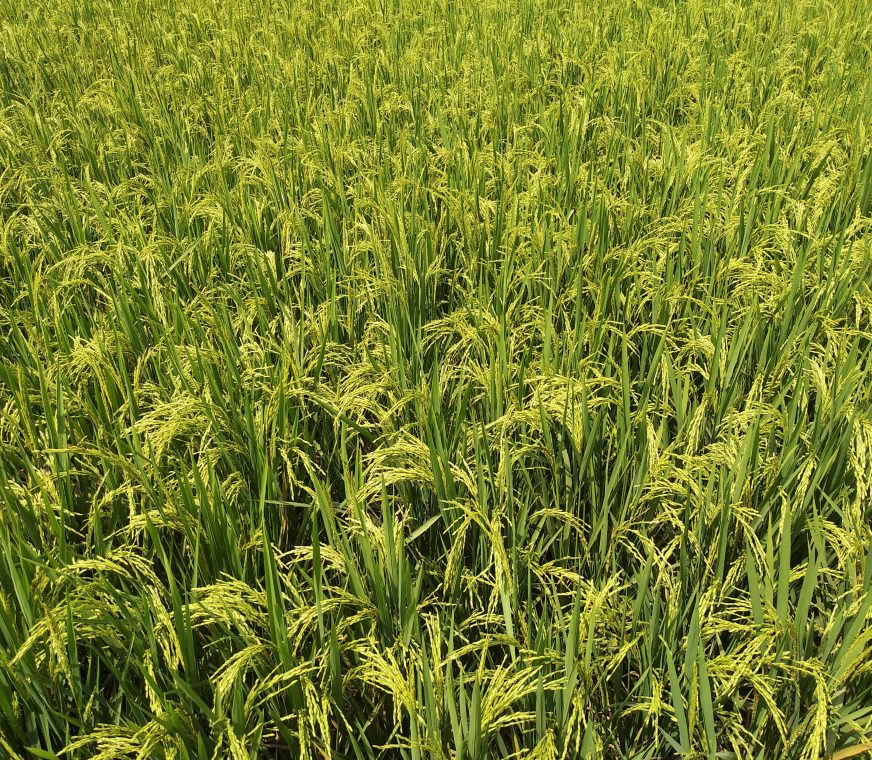 In this scenario, what solutions or alternatives do we have?
To overcome these challenges, growers are adopting sustainable agricultural practices, such as improving water management and using innovative technologies. But aware of all these challenges, at Symborg we go one step further and offer growers an alternative: biotechnology. With biological solutions developed from microorganisms and biomolecules, we help guarantee the productivity and profitability of harvests in a sustainable way that respects the environment. One of our solutions, within reach of all growers, are biostimulants based on the unique Arbuscular Mycorrhizal Fungus (AMF) Glomus iranicum var tenuihypharum. This fungus, unique and patented by Symborg, establishes a long-lasting symbiotic relationship in which the fungus exchanges water and nutrients with the plant through the exchange of sugars derived from photosynthesis. This leads to an increase in the root system of the crop and the activation of key metabolic processes such as photosynthesis itself. In addition, mycorrhizal symbiosis allows crops to increase CO2 uptake and make more efficient use of water (WUE) and nutrients (NUE). All of this leads to an increase in the plant's productive potential. Thus, we have managed to increase rice production by up to 25% at some farms. Do you also want results like these? Keep reading.
IMPROVE YOUR RICE CROP WITH THE USE OF MICROORGANISMS
Below, we present our ideal biological solutions to increase rice crop productivity.
On one hand, biostimulants based on our above-mentioned mycorrhiza-forming fungus Glomus iranicum var tenuihypharum. Resid HC and Resid MG are especially suitable for rice; they ace in symbiosis with the crop to strengthen the growth of the plant's root system, thus improving the absorption of nutrients and water by the roots. This also allows it to better handle conditions of stress, especially water stress and salinity.
Resid MG has been especially developed for cereals, and has a microgranulated concentrated formulation with a grain diameter of 1 mm.
Meanwhile, Resid HC has been developed for the treatment of cereal seeds and grain crops.
In addition, another of our solutions indicated for corn is VitaSoil. This is a biofertilizer for regeneration of poor soils that introduces a population of specifically selected microorganisms, avoiding soil degradation, fixing N and making blocked nutrients in the soil available to the plant.
Thus, we achieve extra efficient crops, capable of making use of every drop of water and every gram of nutrient, extra resilient crops, more tolerant of abiotic stress such as droughts, extreme temperatures or high-salinity conditions, and extra profitable crops, capable of increasing their production and improving the quality parameters of the fruits.
Do you also want to overcome all the challenges and increase the productivity of your rice crop? At Symborg, we can help you.
Selected microorganisms
for rice
Maximize the productive potential of your rice crops with our products based on exclusive microorganisms: